Best Price! Negative Air Machine, Hepa 500 Rentals in Ottawa
Air Scrubbers for Rent in Ottawa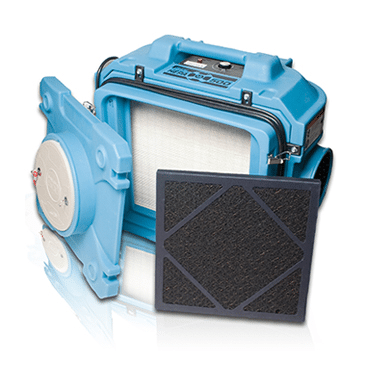 Eco-Pro is Ottawa's best and lowest price supplier of Air Scrubbers /  Negative air machine Rentals.
We are the full package when it comes to contractors looking to use an air scrubber for dust reduction, or for mould and asbestos jobs.
The HEPA 500 Defendair has a small footprint, is extremely durable and performs like no other on the market.
Why  use  a negative air machine or air scrubber? Here are some of the reasons below…
Air scrubbers can be used also in allergy reduction cleaning services,  Eco-Pro offers post construction cleaning as well as allergy reduction cleaning.
In addition to dust removal, Negative air machines can be used in odour removal in conjunction with a carbon filter insert.
This is very effective for removal of VOCs after painting or varnishing.
To book an air scrubber rental in Ottawa or Gatineau please call us directly at  613-276-8667